How To Get A MySietch Blog Account
Getting a MySietch blog is easy. Simply go to www.thesietch.org/mysietch . Click the "create new blog button and follow the onscreen instructions..

If you click on this link it will take you through the very easy sign up process. Simply pick a log in name, and supply an email address, your password will be mailed to you.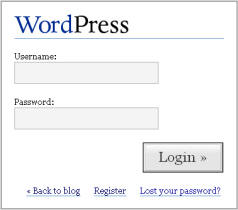 When you get your password, return to the site and login. (note: your username and password are case sensitive, that is upper and lower case letters count)
Once You log in you will then be taken to the "dashboard"

Here you can read the latest Wordpress news, or manage your posts. Take some time to explore. You can change your password and update your profile by clicking on "Users". To write a post click on "Write" For a full explanation of all the features of the "Write" screen click here. Writing a post is as easy as typing it in, however most people want to know how to add formatting or add links.


The list of options above the post give you formatting features. To making something bold for instance, you simply click the "b" button, then type what you want to be bold, then click the "b" button again or click on "Close Tags". Or you can highlight what you want to be bold and click the "b" button To add a link click on the "link" button, then enter in the full path of the link into the pop-up box. Then type the text of the link, then click "close tags". Or highlight what you want to be the text of the link and click "link" enter the URL and click ok.
When you are done with a post simply click "publish" to post it to the site. Happy bloging!
Hope this helps, if you play around for a while you will figure it out. feel free to contact us with any questions.