Keith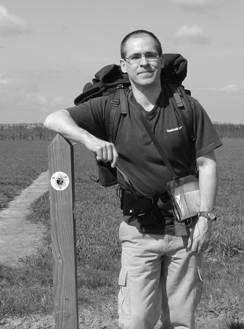 Name: Keith Farnish
Region: Rayleigh UK
URL: www.TheEarthBlog.org
Language(s) Spoken: English
Citizenship('s): UK
Nationality: UK
About Me:
Keith Farnish is an environmental writer and activist who, in a former life, was a business continuity and IT security manager. He lives in Essex, UK with his wife and two children.
He has been involved in environmental issues for about 10 years, specialising in energy supply, transport and climate change - for a large part of that as an active member of various environmental organisations - and is continually striving to minimise his impact on the natural world.
Keith founded The Earth Blog (http://www.theearthblog.org) , intended as a source of inspiration for people who want to be challenged, and offering uncompromising solutions to difficult problems. He also writes regularly for www.Reduce3.com, a blog of inspirational news, and The Sietch (http://www.blog.thesietch.org) of which he is proud to be a member.
In 2006, Keith co-founded Green Seniors (http://www.greenseniors.org) alongside Joyce Emery of Iowa, USA. Green Seniors' aim is to mobilize the millions of evironmentally aware seniors around the globe into using their experience and free time to make a positive difference.
Keith can be contacted at keith@theearthblog.org for media interviews, article requests and free consultation.
Links:
Green Seniors
http://www.greenseniors.org
Reduce 3
www.Reduce3.com
Save Priory Park
www.SavePrioryPark.org
The Earth Blog
www.TheEarthBlog.org