Energy Fair
In every home there lurks energy vampires. Old or inefficient appliances that use gobs of electricity. These may come in the form of old fashion filament light bulbs, old washers and dryers, and for many of us dehumidifiers and air conditioners.
Because of what they do (move heat around) air conditioners and dehumidifiers use a phenomenal amount of electricity. Some older models could use well over 1000 watts and hour.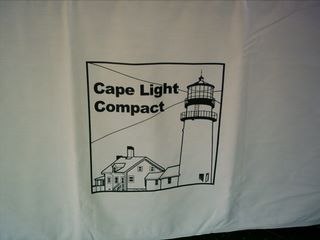 Organized by the Cape Light Compact and AmeriCorps Cape Cod, The Sietch helped to put on an Energy Fair! This turn in event allowed people to bring in their old AC's and dehumidifiers and receive a rebate for a newer, more energy efficient one.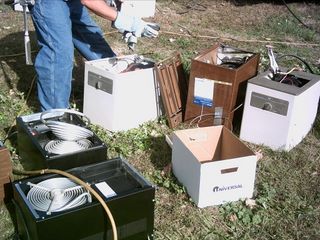 For each appliance returned they received a 35 dollar rebate for a new Energy Star AC or dehumidifier of their choice. AmeriCorps Cape Cod was a big help in providing the volunteer power for this even and really made it all happen. They are an amazing group of people.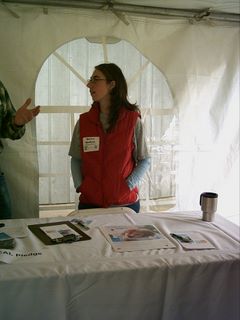 As the dehumidifiers and AC's were brought in the freon was removed from them and they were put into a large truck. Later to be recycled for the base components. I took the chance to steal some nice copper tubing for future solar thermal projects.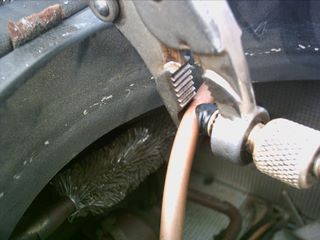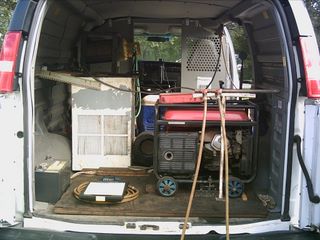 Some of these appliances were over 25 years old! Still chugging away in peoples house costing them hundreds of dollars a year in electricity bills. New Energy Star appliances will save them money and help reduce energy usage and all the bad emissions that come along with making that energy.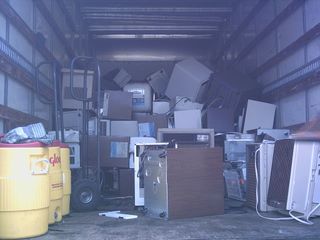 The whole process was fast and efficient and over 175 appliances were turned in at this event alone. That's a lot of energy savings! To go along with the turn in event there were educational booths for the parents and children.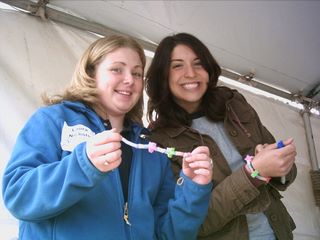 A grand time was had by all.
Edit: Oct 22 2006
The final numbers are in!
The Vital Stats:
447 dehumidifiers and air conditioners were turned in, and 538 Energy Star qualified lighting products were purchased.
We saved 184,086 kWh per year! Meaning residents will save approximately $33,135 annually.
We have effectively avoided 101 tons of C02 every year and saved the same amount of energy used to power 31 homes for one year!
Comments?
Let us know what you think about this article.