Martin Luther King Jr. Day 2007
by The Naib

This year I honored Martin Luther King Jr. by making his national holiday a "day on not a day off." I spent the day teaching young people about service by teaching them about art.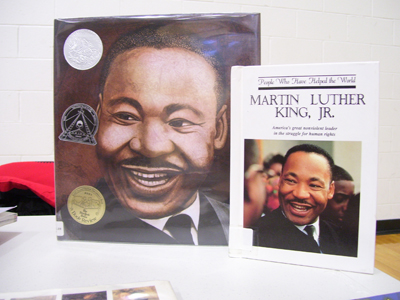 The goal of today's events was to produce art that would makes peoples lives better and to teach people about service. Martin Luther said, "everyone is great because everyone can serve."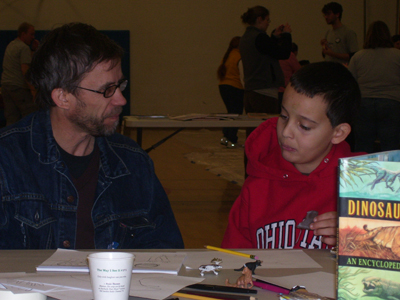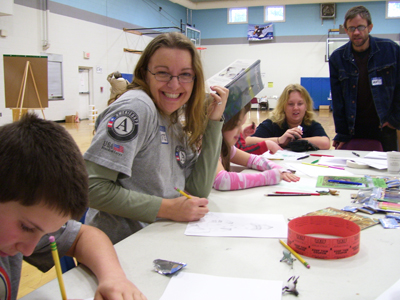 We took that model to heart today by combining art with service. All of the artworks produced by today's volunteers will be part of a traveling art show. The sculptures and drawings will be donated to assisted living centers and hospitals to brighten the days of the sick.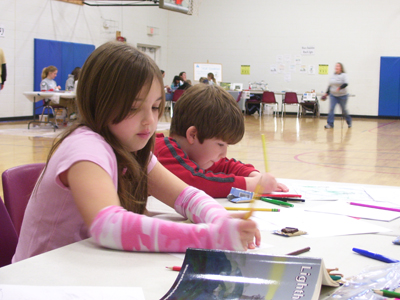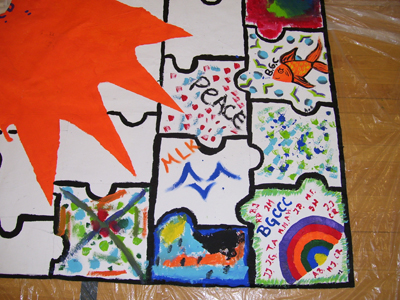 The mural will be travel around the county spreading the message of Martin Luther King.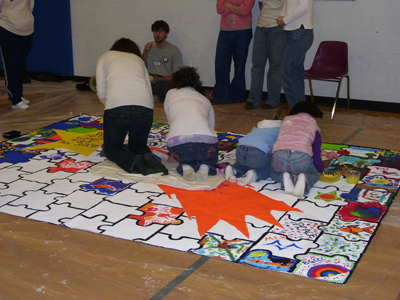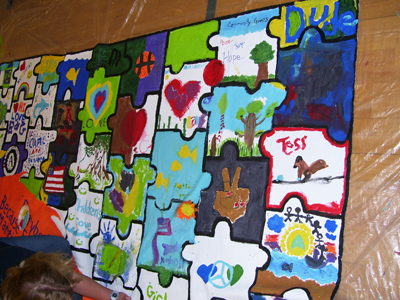 Local artists came out to help teach the kids, and the people from AmeriCorps Cape Cod organized the event. I ran the drawing booth.