Wood Giveaway
by The Naib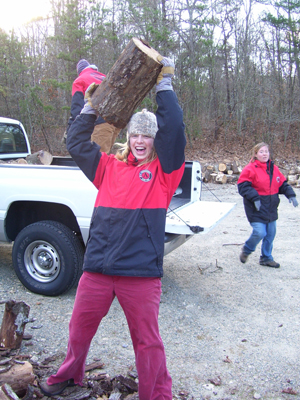 Not only is wood a carbon neutral way to heat your home, its also very very heavy! As part of a town sponsored wood giveaway members of The Sietch and some AmeriCorps members gave away heating wood to several happy town citizens.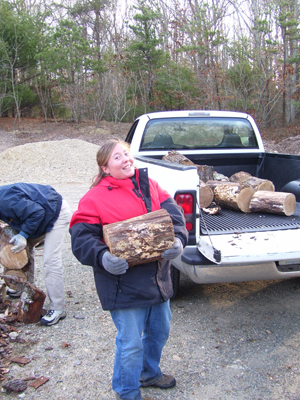 The weather was cold, and did I mention that the wood was HEAVY, but a great time was had by all.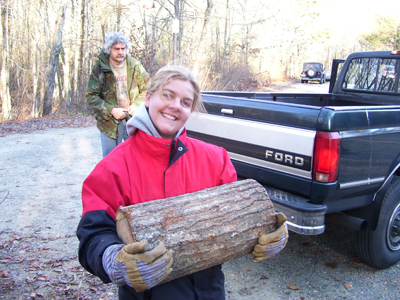 Many people told us that a cord of wood in our area costs well over 400 dollars. So in essence we were giving away thousands of dollars, 50 pounds at a time.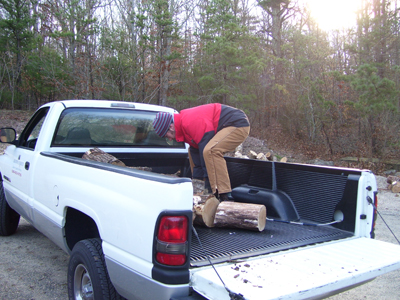 The wood came from trees that had been blown over in a wind storm and from various town tree projects. It felt good to know that people would have a nice warm house and that we could help make it happen.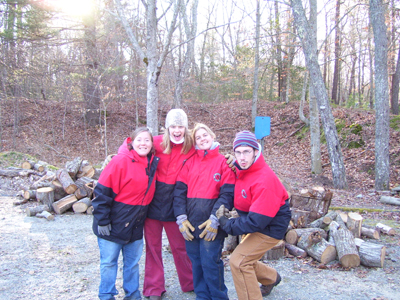 In the end we gave away 28 big huge piles of wood.